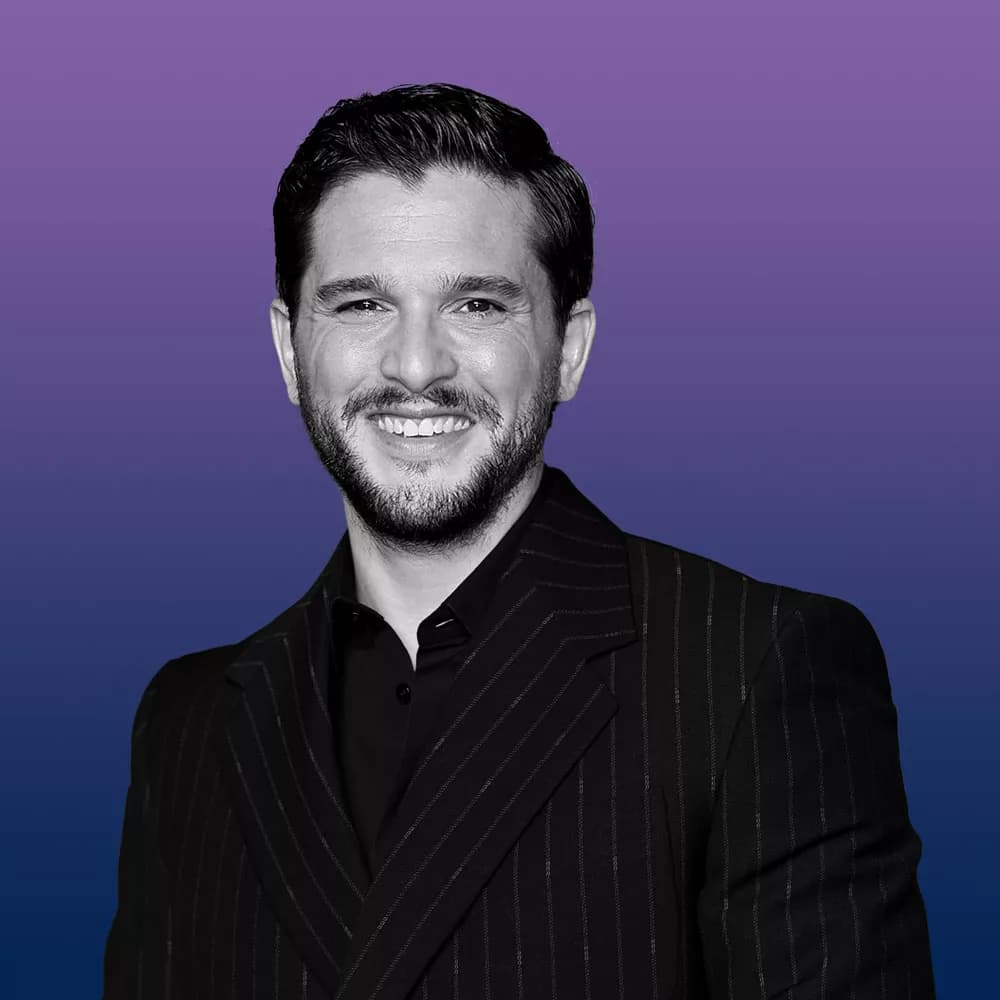 Appearing: July 7 8
Autographs: $185
Emilia Clarke/Kit Harington Duo Photo Ops: $350
Photo Ops: $165
Born in London, Kit Harington studied drama and theatre at the Central School of Speech & Drama, a constituent of the University of London.  Before graduating in 2008, he won the lead role of Albert in the Royal National Theatre's London production of the smash hit "War Horse." The production transferred to London's West End at the New London Theatre, and he stayed with the role until 2009 after which he appeared in "Posh," by Laura Wade, at the Royal Court Theatre in London. Harington made his West End return in Sam Shepard's modern classic, "True West."
Previous theatre credits include Sam Shepard's modern classic, "True West" and Henry V at the Donmar Warehouse.
Harington starred as Jon Snow in the critically acclaimed and Emmy award winning HBO drama series "Game of Thrones." In 2016, he received his first Emmy nomination for Best Supporting Actor in a Drama Series and in 2019, he receives his second Emmy nomination for Best Lead Actor in a Drama Series. In 2020, Harington received a Golden Globe nomination for Best Actor in a Drama Series.
His most recent TV projects include Amazon's "Modern Love" and Netflix's "Criminal."
In 2018, Harington transitioned into the role of Executive Producer on a miniseries titled "Gunpowder." Harington played his real-life ancestor on his mother's side, Catholic rebel Robert Catesby who was part of the Gunpowder Plot of 1605, the failed scheme by Roman Catholic militants to blow up the House of Lords in London. The series also starred Peter Mullan, Mark Gatiss and Liv Tyler.
Past film projects include Magnolia's "Baby Ruby," Marvel's "Eternals," "Baby Rub,"the HBO sports mockumentary "7 Days in Hell," Sony Pictures Classics drama "Testament of Youth" and the big-screen adaptation of the hit British spy series "Spooks: The Greater Good." He also lent his voice to the animated film "How to Train Your Dragon 2" which won the Golden Globe Award for Best Animated Feature Film in 2014 and received an Academy Award nomination.